ESPAISUCRE
ESPAISUCRE is a pastry school with a MIXED teaching model where we naturally mix ONLINE and PRESENTIAL teaching.
We strongly believe in a model that takes advantage of the advantages of each one. It is undoubtedly more effective to study the theoretical parts online but let's not forget that pastry is a MANUAL trade that necessarily needs to know, touch and become familiar with the raw material and technical processes.
Online teaching can never replace the smell, touch and sensations that we need to experience during the essential PRACTICE
The
ESPAISUCRE

method
WHAT IS IT?
The ESPAISUCRE method is a unique and exclusive system of gastronomic creation developed by ESPAISUCRE for more than 20 years.
In the creative process you will face infinite combinatorial possibilities; The Espaisucre method becomes your guide at that crucial moment, an aid that will allow you to analyze, understand and order the multiple micro-decisions that you must make at the time of creation.
The method is very versatile applying to restaurant desserts, salty cuisine, store pastry and cocktails.
WHAT IS IT FOR?
Its goal is to offer you the flavor, technique and montage tools to create, not just copy.
It helps you to form a demanding criterion to choose the best option, the best path for your creation.
It orders and systematizes your ideas. In the method nothing is capricious, everything has an explanation.

What are you going to learn today?
We are the only school with a unique and exclusive gastronomic creation system: the ESPAISUCREmethod.
Teaching through a gastronomic method where everything is analyzed and classified allows you to shorten the duration of learning.
Knowledge of flavor is our priority and sets us apart from the rest of the schools. The blind tastings of ingredients will enrich your taste palette with more flavors when creating.
We were the first to open in 2000 the 1st Dessert Restaurant in the World, restaurant patisserie is our specialty.ESPAISUCRE students will have the privilege of doing internships in something as new and special as our dessert restaurant Essence- The sweet experience (www.essence-espaisucre.com).
Innovation is in our dna, so our students are up to date with the latest technical and flavor trends, always linked to the knowledge and respect of the best tradition.

WE ARE SPECIALISTS OF TASTE
Since its inception in 2000, ESPAISUCRE is dedicated to advising individuals, restaurants and companies in the field of gastronomy.
After a first interview or if a visit to your facilities is necessary without any commitment, the ESPAISUCRE team will make you a personalized budget. We make custom-made suits, always adapting to the demands and characteristics of the client.
We are flavor specialists. We have the option of creating any classic or creative reference and applying it both to a small area (restaurant / store) and to the mass consumer food industry.
We are also teachers, teaching is in our DNA, being able to train your work teams.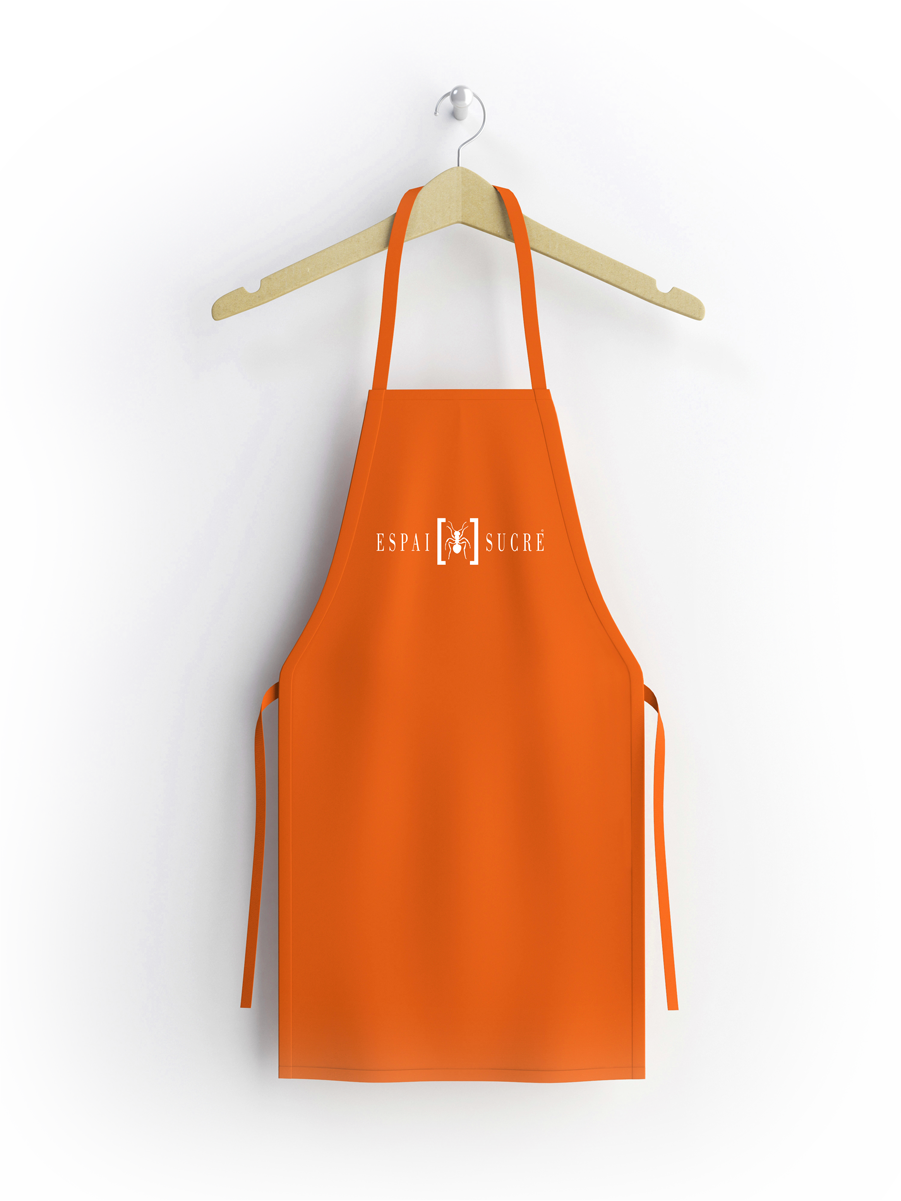 Put on our famous
orange apron
If you have any queries or questions about our courses or any other topic, do not hesitate to contact us
Direction
Sant Pere Més Alt Street, 72
08003 Barcelona
Contact
+34 933 151 022
school@espaisucre.com
School schedule
Monday to Friday from 9 a.m. to 7 p.m
Office hours
Monday to Friday from 9 to 14 hours